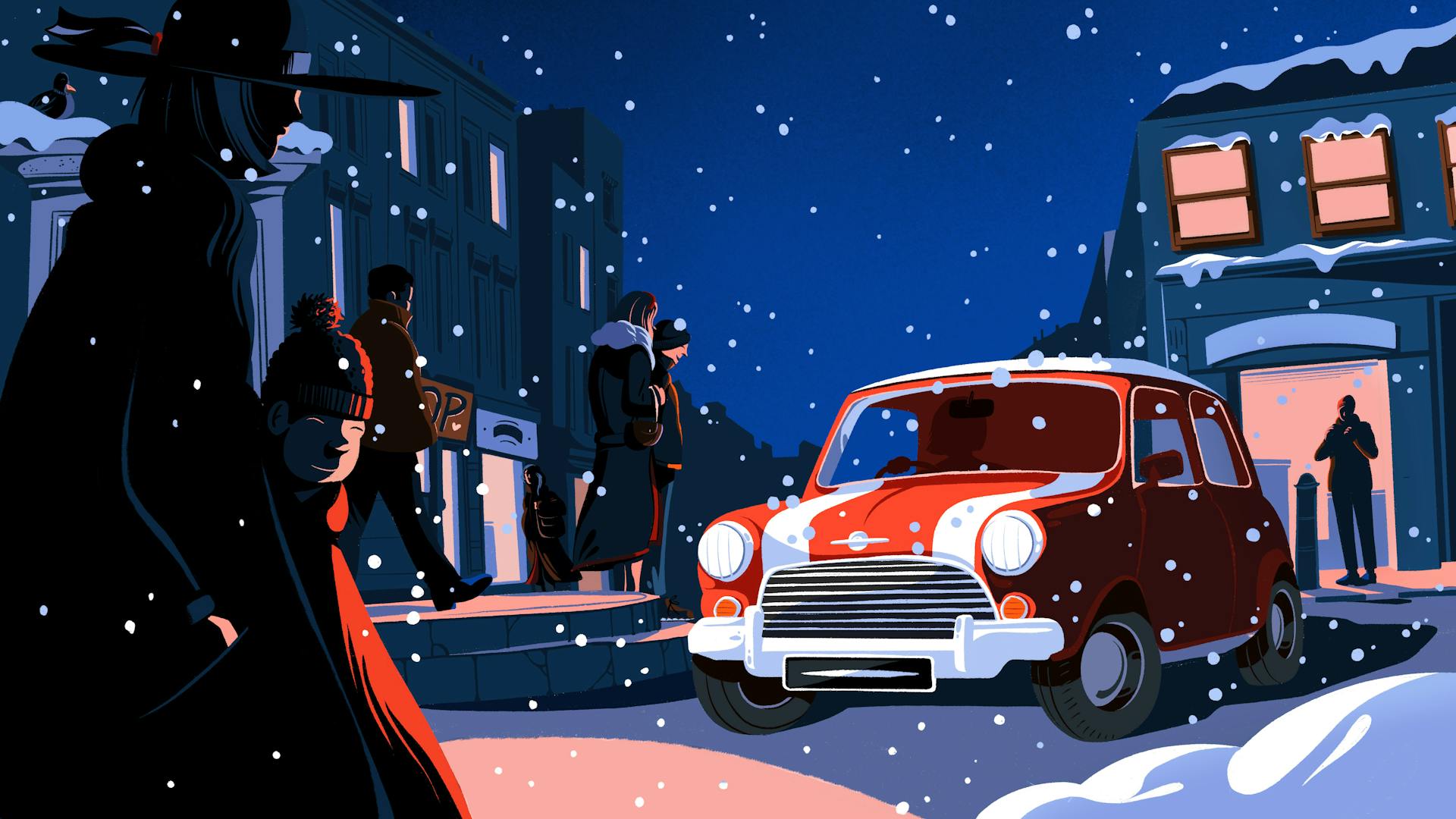 Back to the grid
Concept : Territory Group

Art Direction : Le Fruit Studio

Illustrator : Paul Sirand

Agents : Agency Rush
"Driving home for Christmas"
We all know Chris Rea's Christmas hit very well, but we don't always know where it comes from or how it was composed - or its very close link with MINI!
have a look on the campaign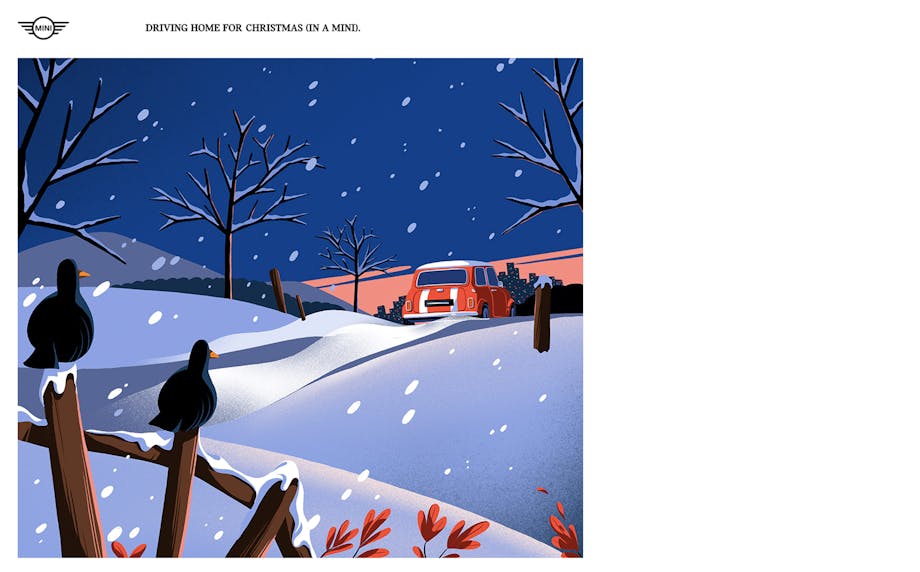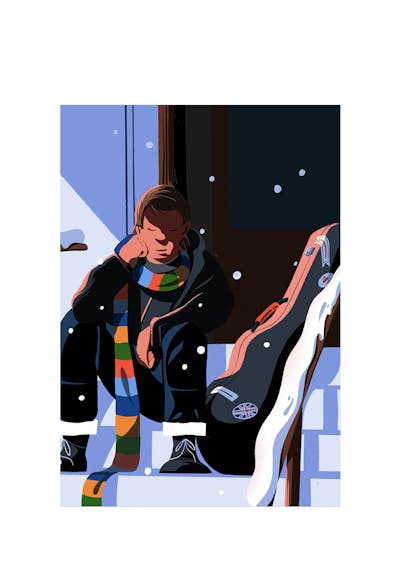 A Xmas tale
Chris Rea wrote this song in his very own Mini while stuck in a massive traffic jam on Christmas Eve in 1978.
His wife - who had picked him up from Abbey Road Studios - and him arrived late at night at their Middlesbrough home.
This is a visual Christmas tale revealing their - TRUE - story !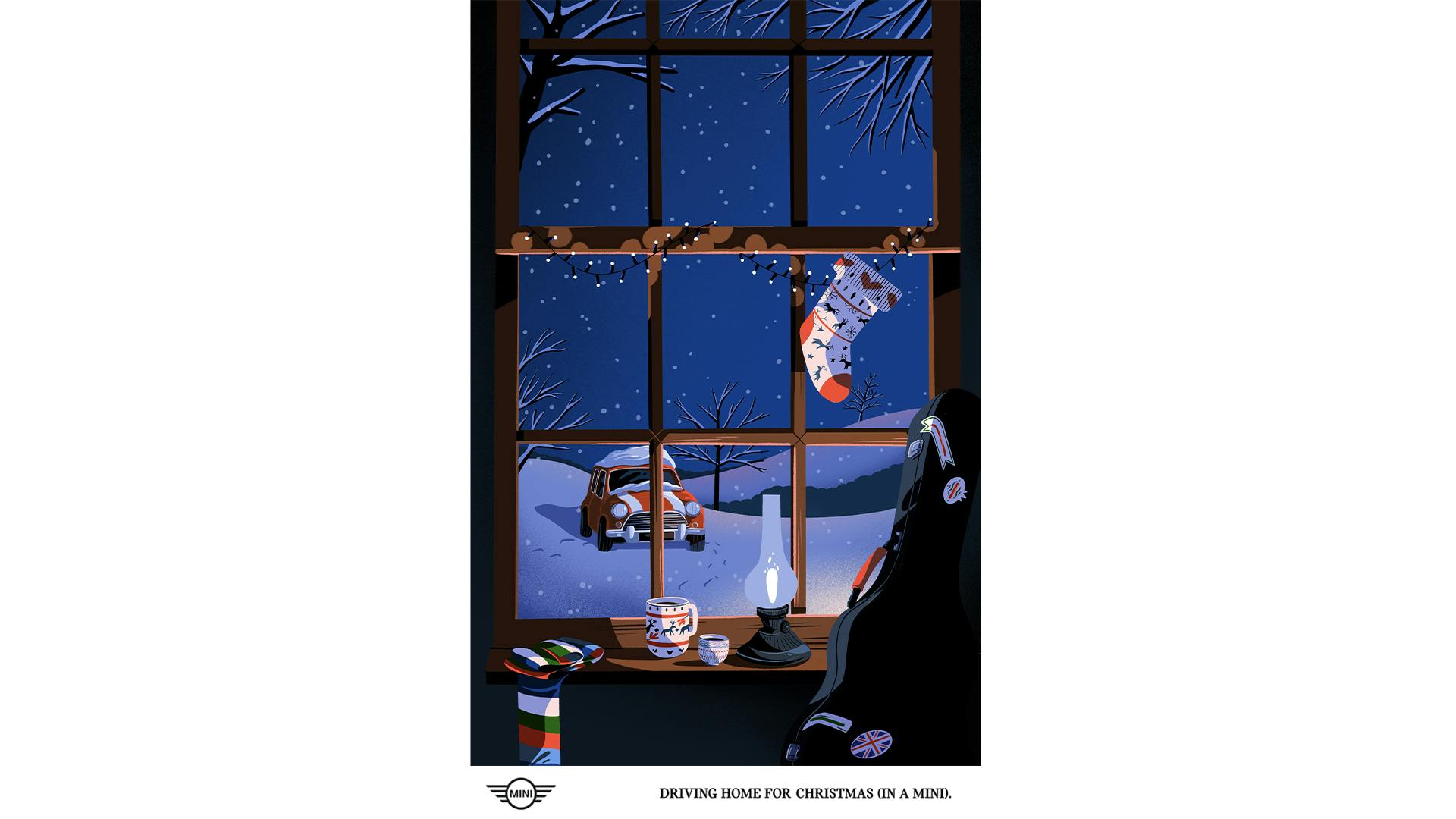 DRIVING HOME FOR CHRISTMAS (IN A MINI)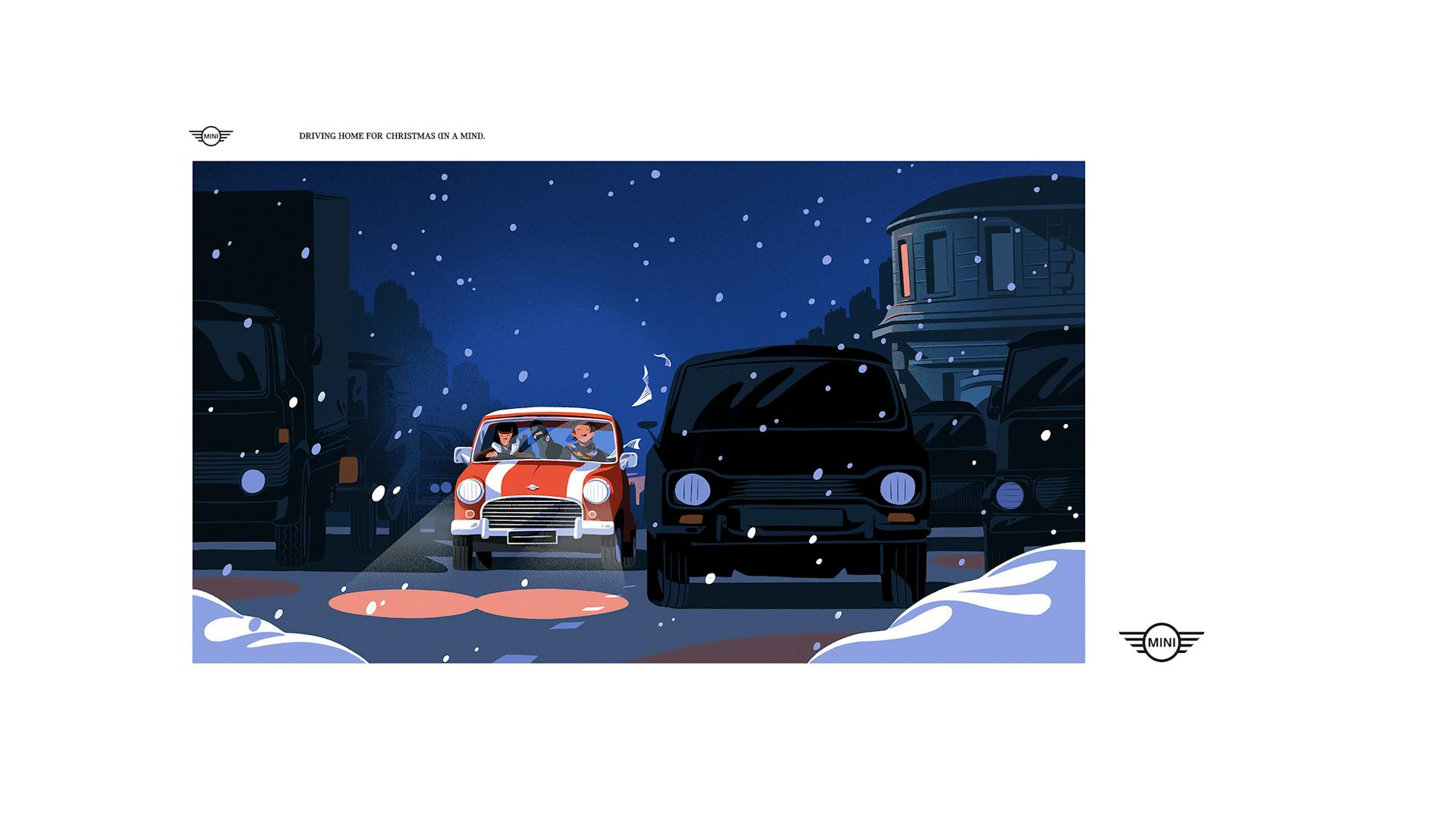 Worldwide campaign
These illustrations were used to activate MINI's global and co-operative Christmas campaign, encouraging community to share their own Christmas stories behind the wheel of their MINIs to finally deliver a clip to this Christmas hit.